Blogs
Lori Slaughter
Gamer Blog #2
Fri 1st Jul 2011 - 10:53pm Category:

Blog
Gamer Blog #2
In this blog we are going to talk about something very big that effects many gamers and many gaming communities out there, E-Sports. So exactly what about E-Sports? Well now we will start talking about how E-Sports use to be, the current state of E-Sports, what is helping it grow and the hope of what we will see it become in the future. With that being said, let us dive right in!
What is E-Sports?

E-Sports is an abbreviation for Electronic Sports. This word is used to describe competitive play of video games. There are many other terms used with or in place of E-Sports. The following words are among the list: competitive gaming, professional gaming, cybersports and v-sports (video sports). The games the generally fall under the E-Sports term are as followed: RTS (real-time strategy), FPS (first-person shooter), MMORPG (Massive Multiplayer Online Role Playing Game) and racing games. However the MMORPG games are on the lower end of E-Sports because they are not nearly as competitive as RTSs, FPSs and Racing games. There are some exceptions to this rule, such as WoW (World of Warcraft).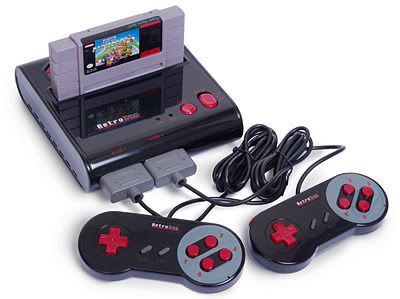 How Did E-Sports Start?
It is believed that Angel Munoz was one of the founding fathers for console electronic sports leagues, back in 1997. Angel Munoz founded the Cyberathlete Professional League (CPL) on June 27, 1997. This was a professional sports tournament organization specializing in computer and console video game competitions. CPL is considered the pioneer in professional video gamer tournaments.
E-Sports Accomplishments:
1997: Cyberathlete Professional League (CPL)

Angel Munoz launched a league of computer video gamers, known as the Cyberathlete Professional League or CPL for short. Since then the attendance and size of the venues for this event has grown and thousands of spectators typically connect over the internet to watch the finals. In 2005, CPL moved to a World Tour format. The 2005 CPL World Tour focused on a one-on-one death match game Painkiller. There was also a "minor league" of the CPL, which was known as the Cyberathlete Amateur League (CAL). It is based mainly on online game play. There was a 2003 competition hosted by CAL which was played in Hyatt Regency Ballroom. Several tables were placed together where 10 computers were set up for the professional gamers, the game was Half-Life: Counterstrike. CPL closed in 2008 and was planning on re-opening in May 2010. There was a lot of controversy that surrounds the league after a leaked report that the league faked its closing. More details on the current status and situation of CPL, were unable to be found at this moment.
2000: World Cyber Games (WCG)

The first World Cyber Games (WCG) was held in Seoul, Korea. The games that competitions were held for are: Quake III Arena, Starcraft, FIFA 2000, and Age of the Empires II: The Age of Kings. The competition initially had 174 competitors in 17 different countries with a total prize pool of $20,000. In 2006, the prize pool and competitions had increased, along with 700 qualified participants from 70 different countries.
2002: Major League Gaming (MLG)

In 2002 we saw the launch of Major League Gaming (MLG), a North American professional video game league and it was one of the largest organized professional gaming leagues. Competitors from 28 different countries have participated in their tournaments, while over one million participants have competed online. In 2006, MLG was the first televised console gaming league in the United States, with their Halo 2 Pro Series being broadcast by USA Network. Now MLG has put Halo 3, Halo: Reach, Call of Duty 4: Modern Warfare, Call of Duty: Black Ops, Super Smash Bros. Brawl, Starcraft II, and World of Warcraft into their circuit. Events are now broadcast on their homepage.
2005: World eSports Games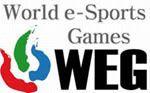 On January 30 through March 20, 2005 the first World E-Sports Games took place. It featured Counter-Strike and Warcraft III: Reign of Chaos as the main titles. Players resided in Seoul, South Korea throughout most of the tournament and matches were broadcast on Korean television. The finals took place in Beijing, China. Attendees were all invited based on past performances and included the likes of Jang "Moon" Jae Ho, Team NoA and Li "Sky" Xiaofeng.
2006: World Series of Video Games (WSVG)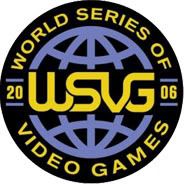 The first season of World Series of Video Games came about. It was a spin off of the CPL World Tour format. They held world championships for Counter-Strike, Warcraft III: Reign of Chaos and Quake 4. The WSVG also held American Championship for Halo 2, Tom Clancy's Ghost Recon Advanced Warfighter, and Project Gotham Racing 3.
Team and Player Sponsorships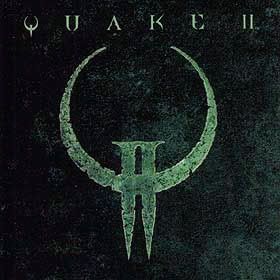 Thanks to the many accomplishments E-Sports has made over the years and in the gaming scene, many top players can make a living playing the games on the marketing value they gain as a result. Hundreds, thousands and even millions of dollars in prize money are turned out each year for competitors in these titles.
The most popular tournaments are those run by the World Cyber Games, the World E-Sports Games, and the Electronic Sports World Cup. The prize money for these events is mostly provided by the large technology corporations who sponsor the events. These are the companies who also tend to sponsor eSports teams. A team sponsorship usually includes travel expenses and sometimes free hardware specific to that company. Sponsorships have evolved over the years and often times only sponsoring one gamer at a time. The first all inclusive team sponsorship was given to Team Abuse in June of 2000. Team Abuse was a well respected Quake II team led by Doug "Citizen" Suttles and a gamut of talented players.
Start of E-Sports Becoming Well Known
E-Sports got the start from CPL, however it has had a very long and hard road to deal with over the years. For the longest time, many people have viewed video games as a hobby and even looked down upon those who want to achieve a dream by playing them full time. Through Electronic Sports, we have seen such dreams become a reality. Since the launch of CPL in 1997, many tournaments have been hosted online and as a LAN (Local Area Network) event. While these events may have not been as big as what is seen today, they did help pave the way for the future of the gaming industry. Eventually after many people looking down upon these ideas, certain gaming companies have come to embrace and support such events. These were the baby steps that have allowed E-Sports to make a break through. One of the biggest accomplishments that E-Sports has seen was when it became a national sport for South Korea. The game was, Starcraft:Broodwar. For years now SC:BW has been shown on Television inside of South Korea, tickets have been sold to live events and the fans have grown. The popular of SC:BW was amazing that it swept over to other countries who did their best to compete with the Koreans. However, their countries support was not even half of what Korea gave their players. So while Electronic Sports made a great hurdle over the opinions of older generations and the government of South Korea, it still had to make its mark in other countries.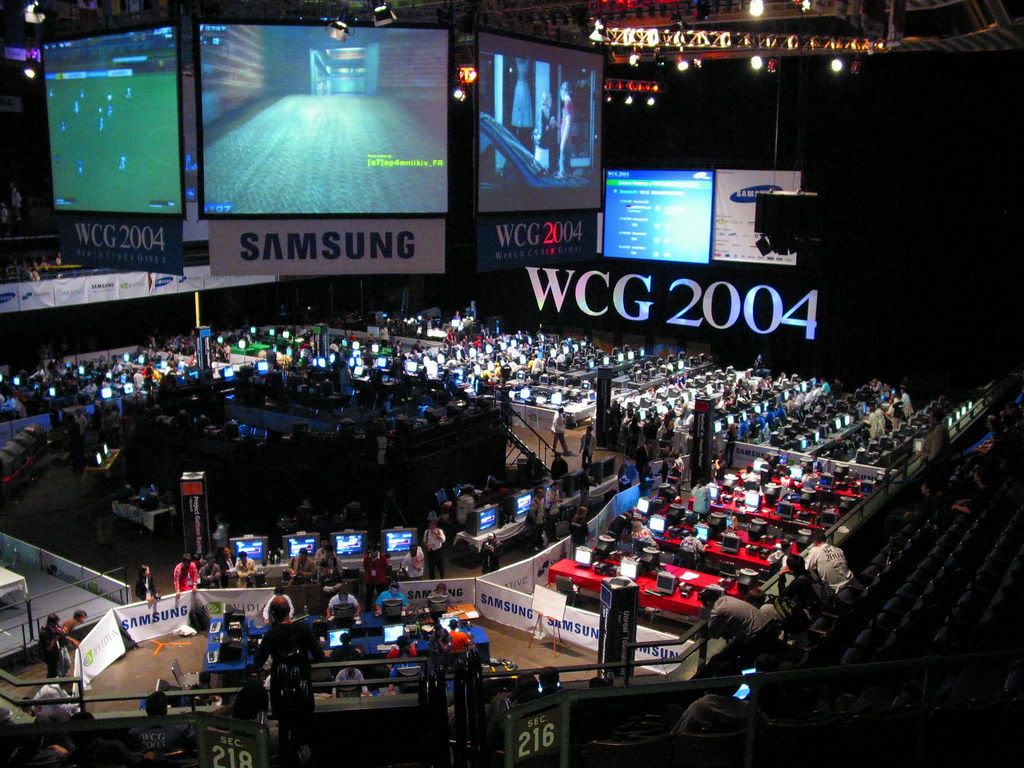 Current State of E-Sports
With Starcraft:Broodwar becoming so popular, teams were formed in other countries to go against teams from around the world. Soon began the birth of an international sport, an international competition like no other - WCG (World Cyber Games). This became the gamer's Olympics. Blizzard was the one to run this event, they covered many games to help promote the growth of their games as well as the growth of the gaming community. One thing that I am unsure if Blizzard was aware of at that time, was how big of an impact their decisions would have on the future of gaming. They took E-Sports to a new level. As of currently, WCG provides competition for over 8 well known and very popular games. The beauty of WCG is that it is very much so like the Olympics in the fact that every year it happens, the location of where the competition occurs is different. So one year it might be in Germany, the next year in China, followed by the USA and then into South Korea this year. So no one event will ever be the same. Each country will be represented by its own teams for the games WCG has decided to host tournaments for. Another wonderful thing that E-Sports has done, is it has brought the community together. Through the power of gaming, certain things no longer matter. What are those things you ask? They are as followed: Race, Religion, Country, Appearance and beliefs. All of those are forgotten when you are in the game, in the zone and ready to go for that title. This is part of why E-Sports is so amazing. Anyone involved in the Electronic Sports community will tell you just how amazing it is, even if they are unable to explain their reasoning. E-Sports is slowly becoming very popular in countries all around the world, but it still has a lot of work to go.
The Future of E-Sports
So far we have seen Electronic Sports go very far! Electronic Sports has done so well that Pepsi decided to help sponsor GSL for the month of July. This is a very huge step for the gaming world. We have seen things never expected done by those of generations before us or even things that we were unsure if we could accomplish. Such as having 20,000+ people tuned into a live broadcast of a huge LAN event in Sweden. This event was called Dreamhack. What does this mean for the future of Electronic Sports though? We have seen the growth in numbers, the popularity of the games and competitions as well as the constant growth of those who want to cover the events. Between all the past events, the current events and the popularity of such tournaments we can see predict what the future of Electronic Sports will look like. Much to the gamers absolute pleasure, we see nothing slowing down the growth of E-Sports. In fact we see it growing and becoming an actual sport supported by most countries within the next few years. Many countries are still being introduced to the very thought and idea of an electronic sport, so it may take them a little while to support the events. However, when they look at all the positive things that the gaming community has done, they will see why it is a great idea to lend their support. So here is to the constant growth and popularity of Electronic Sports! May it live on, grow strong and become even more competitive!
Thank you for reading another Gamer Blog! Please remember to read Team-Dignitas daily and check out next week's Gamer Blog! Good Gaming and Good Luck!